Roofing Services
Colby Roofing & Sheet Metal's Roofing Services do not just span commercial and residential repairs and installation. We also offer roofing related services that will help to improve the quality and longevity of your whole roofing system. Read more below: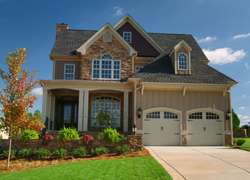 Gutters
Colby Roofing offers gutter repair, installation and upgrades. Poorly performing gutters can lead to siding stains and damage, leakage and foundation damage. Speak with a Colby Roofing contractor about the options available in repairing or upgrading your gutters.
Fascia
The fascia covers the rafters and protects the internal structures of your roof. It can be used to hold the rain gutters and is just below the soffit or eaves. Rotting or damaged fascia should be repaired immediately. Fascia is commonly reinstalled for new roofs to ensure longevity and optimization.
Soffit
Soffit is the exposed undersurface of any exterior overhanging section of a roof eave. It covers the area from the bottom of the fascia to the outside wall of your home. Soffits protect the roof structure from the elements as well as provide a vented outlet that allows hot summer air and moisture to safely exhaust to the outside. Colby Roofing and Sheet Metal can repair rotting soffit or install new soffit. Call Colby Roofing today to have your soffit looking like new again!
Call
910-617-2818
or Click to contact a
Colby Roofing & Sheet Metal Roofer
.
Serving Wilmington, Leland, Wrightsville Beach, Carolina Beach Hampstead, Jacksonville and Shallotte, North Carolina.